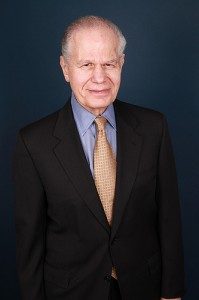 E-mail: jweinberg@dsblawny.com

Jack Weinberg is Of Counsel at Dealy Silberstein & Braverman, LLP.
Jack has been practicing law for over 40 years. After serving as law clerk to a federal district court judge in the United States District Court, Southern District of New York, Jack joined a prominent New York City law firm, in 1969. Jack became a litigation partner of that firm in 1975, and was the firm's head of litigation and managing partner for 14 years, from 1986 to January 2001. In February 2001, he joined another well-regarded New York City law firm where he was a senior litigation partner for over seven years.
He has concentrated his practice in general commercial, securities and bankruptcy litigation for significant corporate and individual domestic and international clients. He has represented regulated financial institutions such as broker-dealers, investment advisers, hedge funds and other clients in investigations conducted by the U.S. Securities & Exchange Commission, the National Association of Securities Dealers and federal and state prosecutors.
Jack has tried many cases in federal district and bankruptcy courts around the country, in state courts in New York, and before the National Association of Securities Dealers and the American Arbitration Association. He has argued appeals in several federal courts of appeals and before New York State appellate courts and he has won precedent setting decisions interpreting state and federal law. He also has represented a number of clients in mediation disputes. During his career as a commercial litigator, Jack has developed litigation strategies that have enabled many clients to settle disputes on favorable terms.
Education
Brooklyn Law School, J.D., 1965
Yeshiva University, B.A., 1962
Bar Admission
New York, 1965
Court Admissions
U.S. District Court, Southern District of New York
U.S. District Court, Eastern District of New York
U.S. Court of Appeals, Second Circuit
U.S. Court of Appeals, Third Circuit
U.S. Court of Appeals, Fifth Circuit
U.S. Court of Appeals, Sixth Circuit
U.S. Court of Appeals, Seventh Circuit
U.S. Court of Appeals, Eighth Circuit
U.S. Court of Appeals, Eleventh Circuit
U.S. Supreme Court
Publications
"Books And Records Retention And Disclosure In The Electronic Age" The Review of Securities & Commodities Regulation, February 15, 2006 An Editor of The Bankruptcy Strategist, New York Law Journal Newsletter 1984-2007
Authored many articles on litigation in bankruptcy courts